21 December 2022 at 16:30
#65
NDCrisp
Keymaster
Last Saturday the 17 December I walked down the Teifi to the confluence with the Plysgog and was shocked by the state of the water coming down. I really had no idea what was the cause. CSO event and broken septic tank crossed my mind as there was a very strong sewage like smell. But it wasn't until I sent photos and video to Nathaniel and got his reply that things became clear. His reply was….
"Oh no! That to me looks like slurry – be it a failure or runoff. Sewage would be milkier as would a septic tank. By the speed & rate of bubbles accumulating I'd imagine very high in nutrients and oxygen demand.
Was anyone else able to see the river further upstream on this date?
It could be that, as I saw on a couple of tributaries round Wales in the last fortnight farmers were applying liquid and / or solid muck on their fields during the dry spell, only this was followed by an unexpected cold snap, some snow / sleet and then a sudden melting. Therefore what had been applied froze before it could "soak in" then had a sudden unexpected thawing out followed by intense rain. I would hope this is the case and doesn't repeat.
Log the suspected incident with NRW if possible 0300 065 3000 request an incident number while on the phone and email them images and video, asking to be informed of environment officers thoughts, perhaps let them know of the group at the same time. I understand it's late, but it's good for them to have these logged should anything else in the catchment happen or been reported."
I did report the incident to NRW – log number is 2208914
Image of the Pollution entering the Teifi: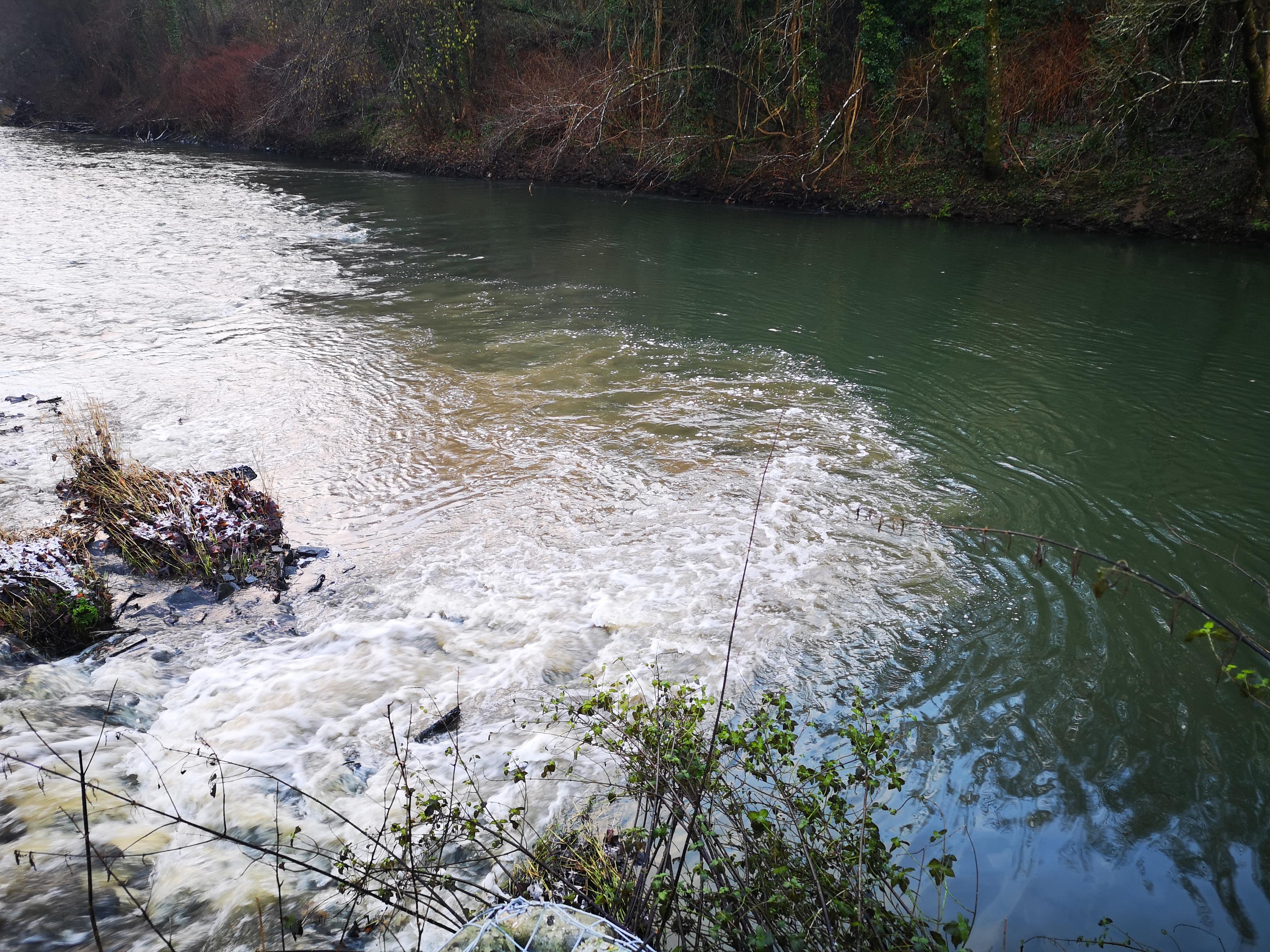 Foam like a bubble bath on Plysgog just upstream of confluence…